Campfire - a collective XR
experience around the digital fireplace
---
Format: Interactive Media Installation.
Status: 2020 - completed.
Collaborator: Cenk Güzelis.
Special Thanks to: Burkart Schwaighofer (Developer).
Fire has always been an essential means of warming the human imagination. Gathering in front of fireplaces, telling stories in the flickering glow of the flames, practicing shamanic rituals, or simply celebrating the enigmatic character of the night helped us not only to cope with the burdens of everyday life but played a significant role in the development of human culture. The use of fire made us what we are today.

As an interactive New Media Installation, Campfire aims to bring the sociocultural aspects of fire into digital culture and thereby explore various types of immersive scenarios and experimental storytelling that challenges the intrinsic relationship between body and mind.

Much like human cognition, the digital has its cognitive modalities and ways of communication. How do we gather around the digital campfire? What are the cognitive impacts of the digital on brain plasticity? How does a computed cognition feel when feeling joyful or angry?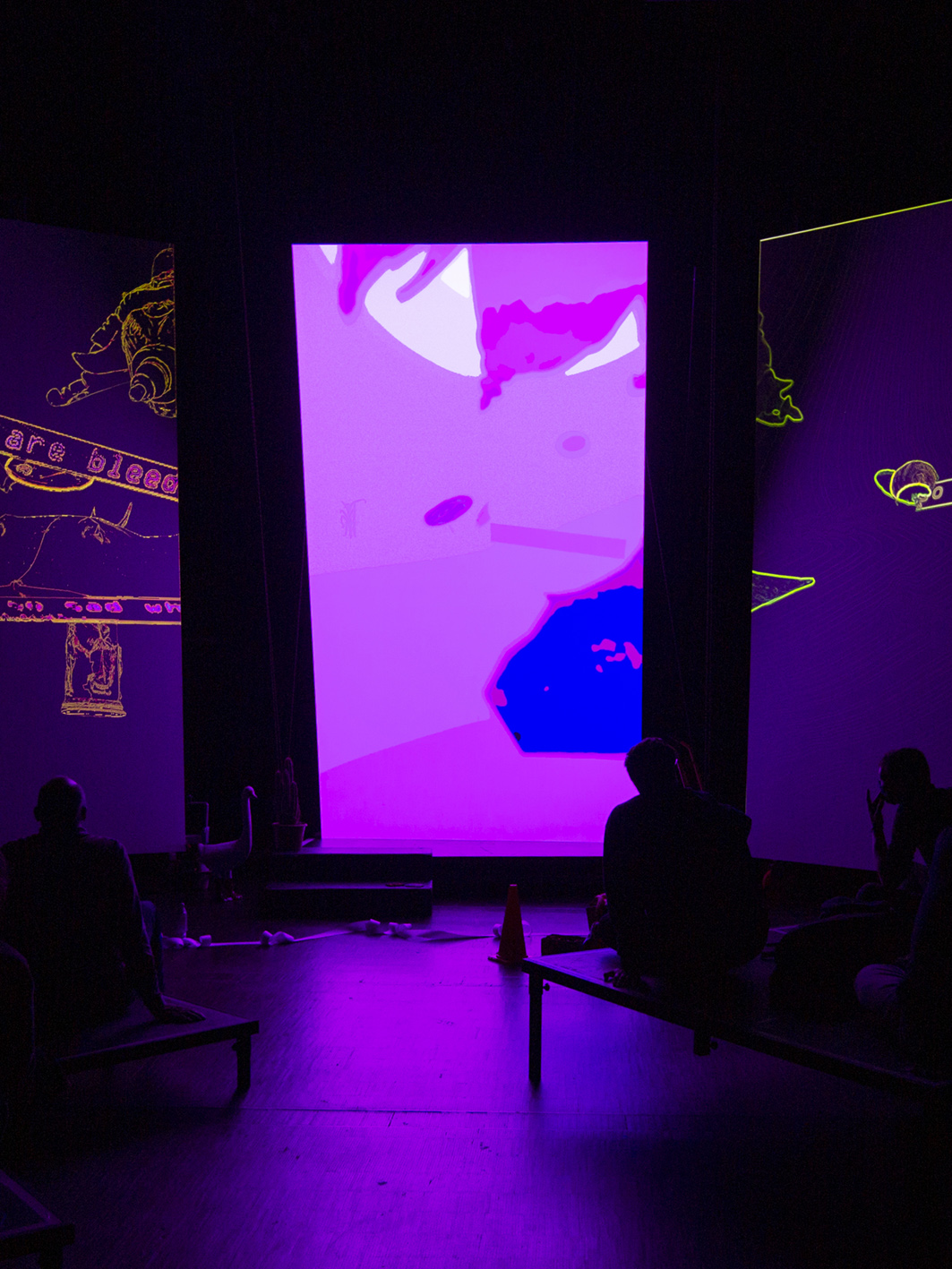 Campfire uses an archive of actual stories told by people in form of a vast amount of digital assets such as 3D objects, sounds, images, text-based narratives etc. Through the usage of an EEG Headset while people were expressing these stories, the dataset could be clustered and organized according to their emotional response.
With the help of the cloud computing service IBM Watson Tone Analyzer and the social media platform Twitter, the audience could interact with the Campfire in real time by simply posting Twitter messages. Depending on the tone of each post, the Campfire could respond with its own personal moodscape, which it retrieved from its archive in the form of constantly changing constellations of audiovisual and spatial arrangements.
Image Credits: Ufuk Sagir, Cenk Güzelis, Uwe Brunner.
Supported by